Multihead Embroidery Machines

Professional Features, Affordable Price
Commercial embroidery machines with exclusive features not found on other brands
Unbreakable reciprocators with the patented RPS Reciprocator Protection System
Largest hat/cap sewing area
Quick Change Cap and Hooping System changes flats to caps, caps to flats, or even one hoop to another in seconds - no tools needed!
3 Head through 15 Head Embroidery Machine models available
Extra Large Embroidery Area - 500mm x 400mm (19.6 x 15.7 inches!)*
One Hundred Million (100,000,000) Stitch Memory - Machine memory holds one hundred million stitches or 800 designs
15 Needle Automatic Color Change
Linear Pantograph Drive Movement
Built In Energy Saving Fluorescent Workspace Lights
Color LCD Display - Control panel features a 10.4" color LCD for user friendly operation
Shirt front hoops (2 each size per head) – 12cm, 15cm, 18cm
Full front/Back hoops (2 per head) – 29 x 29cm
Jacket Back hoops – 44 x 42cm*, 40 x 31.5cm*
Flat and Tubular Embroidery
Automatic Trimming - Trims the thread when color changes occur, and when the pantograph moves to another location on the design
Smart Thread Break Sensors- Stops the machine when a thread break occurs, or even when you run out of bobbin thread.
Built In Noise Reduction Technology
Memory Retention After Shut Down
Highland multihead embroidery machines have a top speed of 1000 stitches per minute.
USB Port for transferring designs to and from the machine
Five Year Warranty
Telephone Support and Equipment Training Included
*Six head machine has a 500 x 450mm (19.6 x 17.7") sewing field
**Quantity depends on machine model

View/Download PDF Brochure
Video Demo of Highland Multihead Embroidery Machines
Watch the Highland 6-head embroidery machine in action, and learn more about Highland's exclusive features. The features shown in this video are included on all Highland full-sized multihead embroidery machines.
Benefits of Multihead Embroidery Machines
Increased capacity
Improved Productivity
Lowers your cost per piece
Improves your ability to compete
Excellent for orders of 12 to 1000's of pieces
More profitable
Highland value provides a faster return on investment
Embroidery Machine Photo Gallery
Machine Specifications
Model
Heads
Field Size
Dimensions WxDxH (without table)
Weight (Approx.)
HM/E-1503c5
3
500 x 400mm
(19.6 x 15.7")
64 x 29 x 67 in.
HM/E-1504c5
4
500 x 400mm
(19.6 x 15.7")
123 x 33 x 70 in.
1,360 lbs.
HM/D-1506
6
500 x 450mm
(19.6 x 17.7")
162 x 33 x 70 in.
2,550 lbs.
HM/D-1508
8
500 x 400mm
(19.6 x 15.7")
202 x 33 x 70 in.
3,680 lbs.
Quick Change Cap and Hooping System
Design Gallery
Embroidery Machine Sample Creations
Highland Embroidery Machine Warranty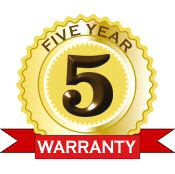 Five year limited warranty coverage for your Highland embroidery machine.
Embroidery Machine Service and Support
Expert 800 Phone Support is included with every purchase of new equipment or software. The mission of our friendly and patient support staff is to get you back up and running as quickly as possible, saving you time and money, and most support calls are actually resolved over the phone. If your issue cannot be resolved by phone, factory trained technicians are available for on-site service. Visit our website for answers to frequently asked questions, or step-by-step instructions for many tasks.
Embroidery Machine Training
Training is included with each machine and software purchase from MESA. Single-head embroidery machine prices include training at a MESA training center or online video conference training. Full-size multi-head embroidery machine prices include onsite training at customer's location. Onsite training may also be purchased with single head machines. Visit our training page or ask your sales representative for more details.
What Our Customers Say
Reviews From Satisfied Customers
Big shout out to the Highlands tech team on the delivery and on-site training of my HM/E-1501C. He went through all the ins and outs on my machine, did a tension stitch out test, and even helped me stitch out a hat. This is an upgrade in service from what is encountered with a competitor. Great job!
Chris Jordan
Mesquite, TX
MESA has thousands of satisfied customers ranging from part-time embroiderers who work from home to large companies with many machines. Read more testimonials about MESA's products and services.
Business Start-Up Packages (Optional)
We've assembled the most commonly needed items into money-saving Business Start-Up Packages to help you get started. Packages include Wings XP Embroidery Software, backing, needles, thread, bobbins, stock designs, and more. Click here to learn more.