MESA Joins Forces with Coldesi
Two of the biggest names in the commercial embroidery and t-shirt printing equipment world are joining forces! Customers will continue to use the same phone numbers and email addresses to get in touch with MESA staff.
Learn More
Apparel Decorating Solutions From MESA


Large Selection of Single Heads and Multi-Heads
Highland Embroidery Machines have all the features you've been searching for - sturdy frames and motors that are built to last, large sewing fields, huge stitch memory, thread break detection, laser trace mode, and the exclusive patent-pending unbreakable reciprocators.
Learn More
DTG G4
The DTG G4 is a state-of-the-art direct to garment printer with innovations developed by ColDesi's R&D team that really sets it apart from any other DTG on the market today.
You'll experience beautiful prints, remarkably low maintenance, better ink utilization, and great training and support!
Choose the link below to visit www.dtgprintermachine.com
Learn More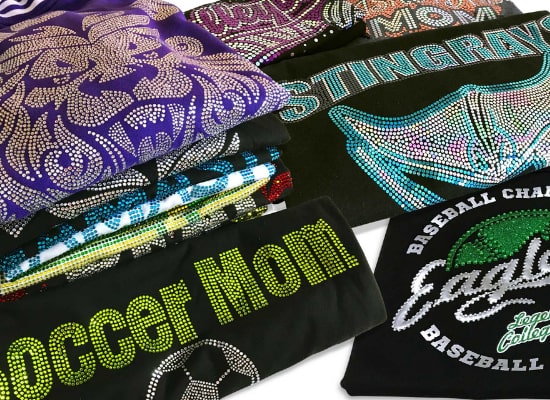 Decor - New Bling Machine Options
Our new partnership with ColDesi, Inc. gives you access to even MORE bling options than ever before. If you're a current decor or spangle customer – don't worry! We'll be supporting our equipment for years to come. Chat with us below for SUPPORT or contact support here.
The CAMS 1V-6P is the standard in automatic rhinestone transfer machines. 6 hoppers means 6 color/size combinations are available for designs that REALLY Bling! And the ProSpangle and SpangleElite give you the softer, lighter and equally long lasting bling options of Spangles.
Learn more about getting started at www.coldesi-bling.com
Learn More
---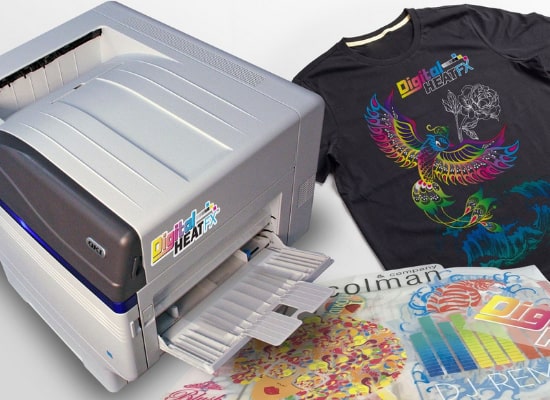 Laser Transfer Printers
Decorate almost ANYTHING with DigitalHeat FX white toner transfer printers!
With such a wide range of ways to make money - from custom tees to promotional products - and such a wide selection of printers and bundle pricing, you just can't go wrong using DigitalHeat FX to launch your business. Free training and support included.
Learn more about getting started at www.digitalheatfx.com
Learn More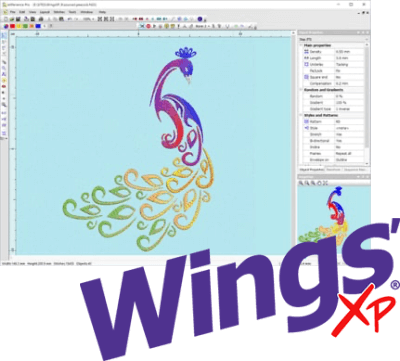 EMBROIDERY SOFTWARE
Powerful Tools, Yet Easy to Learn
With a new 3D working interface and an abundance of new tools and features, Wings' XP® is the most powerful embroidery software available, yet it's still easy to learn and easy to use.
Learn More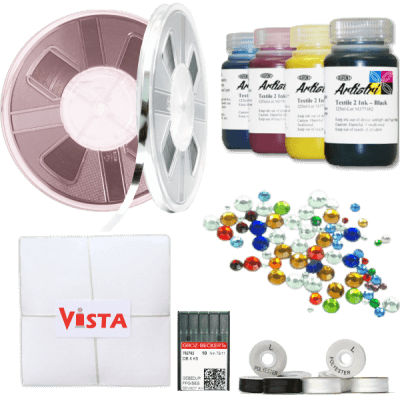 APPAREL DECORATING SUPPLIES
Huge Selection, Low Prices, Fast Shipping
Thread, backings, bobbins, DTG inks, rhinestones, laser transfer paper, and so much more. Quantity discounts on most items. Same day shipping if you order by 2pm CDT M-F (excluding holidays.)
Learn More

We work closely with Adia Capital to provide financing options for nearly anyone. Ask your sales representative about lease-to-own options, which offer affordable payments and tax-saving benefits. Applications are processed quickly - typically less than one business day, and often within an hour!
Apply Now
ColDesi gives you the tools you need to succeed
Every embroidery machine and printer comes with either a comprehensive self-paced online training course, a live online training session OR some combination of both. And those training classes can be taken again and again to refresh your skills at any time.
After decades of experience helping people become successful using their new equipment we KNOW you can do it - because we're here to help!