Highland HM/D-1501U Embroidery Machine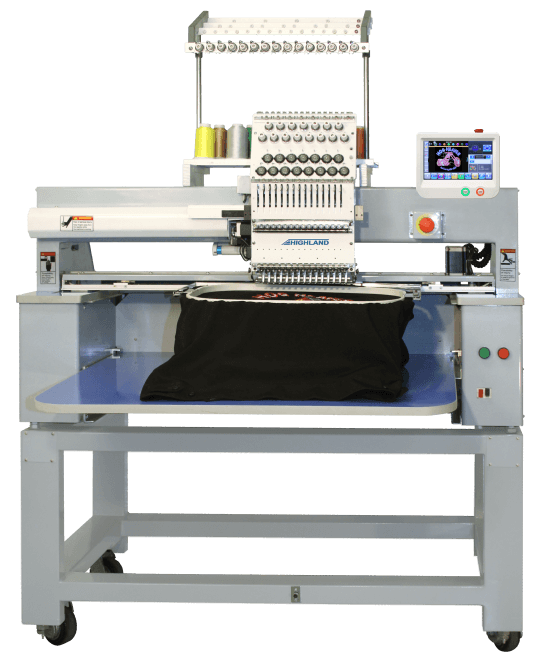 Bridge Style Embroidery Machine
15 Needle Single Head
Hard to handle jobs just got easier!
Unbreakable Reciprocators(Patent pending)
Sew closer to cap's brim with patent-pending 90-degree presser feet
LCD Touch Screen Control Panel
Extra-large sewing field
16 million stitch memory
5 year warranty
Multitasking
On-board lettering
The Highland u1501 Bridge Embroidery Machine is the perfect choice for business start-ups or established businesses needing to add another embroidery head. With its generous 19 x 14 inch sewing field, assortment of hoops and wide cap frame kit, this machine can easily embroider anything from a small chest design, to a large jacket back design and even cap designs.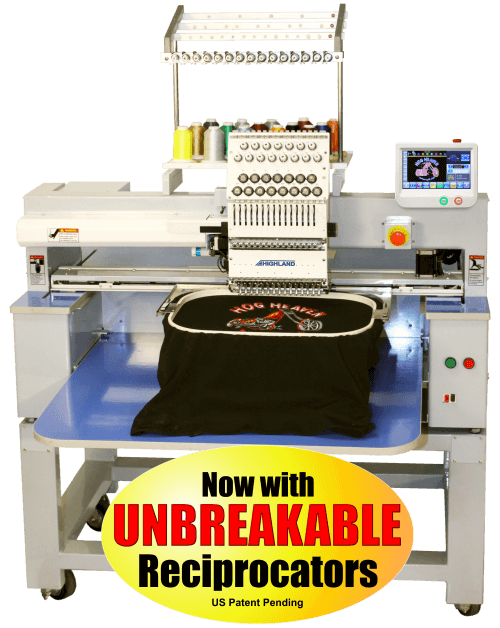 Click photo to enlarge
Features
Unbreakable reciprocators with patented RPS Reciprocator Protection System
Quick Change Cap and Hooping System changes flats to caps, caps to flats, or even one hoop to another in seconds - no tools needed!
Largest hat/cap sewing area - sews closer to the brim than any other machine in its class
Huge sewing field 500 x 450mm (approx 19.6 x 17.7")
Touch-screen Control Panel 8" Color LCD
NEW: Multitasking - shift between tasks like design input, preparation for the next design, and changing design parameters while the machine is working
16 Million Stitch Memory capacity
1200 stitches per minute
Automatic Thread Trimmer
Automatic Color Change
Automatic Thread Break Detection
Linear Pantograph Drive Movement
Design/data ports: USB
Store up to 400 designs in memory
Laser Light for Design Tracing
Built In Workspace Lights
One-touch Design Trace
Stitch Filtering
110v single phase power (standard wall plug)
Built In Noise Reduction Technology
Memory Retention After Shut Down
Extra large work table
110v single phase power (standard wall plug)

View/Download PDF Brochure
Control Panel with LCD Screen
With the high definition touch-screen LCD control panel editing & design previewing is easy. Features such as satin width adjustment & the Sixteen Million Stitch Memory give you the ability to create flawless embroidery at any size!
Control Panel features a 8" Touch-Screen Color LCD Display
User-friendly menu makes it easy to read and quickly identify production information
On-screen prompts guide you through every step of the process
1 USB Port for loading designs from USB flash drives
One-Touch Design Tracing - easily trace the design to ensure accurate placement before ever sewing a stitch by simply pressing a button
Scale size of designs up or down
Manual/automatic offset - frame can easily be returned to the previous position by selecting the option, or set to automatically return to the previous offset position when a job is completed
Rotate or Mirror Image
Origin Return - easily return to the starting point of the design
Floating - Moves frame forward or backward through design without stitching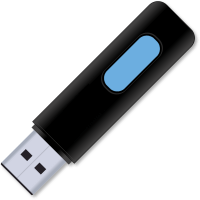 USB Drive Design Transfer
USB flash drives are inexpensive, portable and convenient. The USB flash drive allows the operator to transfer one design or hundreds to the machine quickly and easily.
The Highland Quick Change Cap and Hooping System
Embroidering at 1200 Stitches Per Minute Continuously
Embroidering a Cap at 1140 Stitches per Minute
RPS Reciprocator Protection System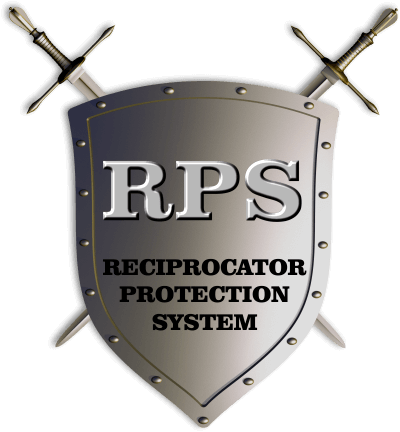 With the new patented RPS Reciprocator Protection System you never have to worry about your business being down because you struck a hoop. With other embroidery machines, striking a hoop can easily break the plastic reciprocator, making your machine unusable until repaired, possibly for days if you cannot do the repair yourself.
This revolutionary unbreakable reciprocator is metal, not plastic, and therefore cannot be broken by simply striking a hoop with the needle. Instead of breaking an expensive part of your machine, a small plastic post will break off, which can easily and inexpensively be replaced. When this post is broken, it puts that one needle out of order, instead of the entire sewing head. By reprogramming the color to another needle (and re-hooping the garment so you don't strike the hoop again) you are back in business! You can then repair the RPS system at your convenience.
Watch this video to see how fast and easy it is to get back up and running after a hard hoop strike that would put other embroidery machines down for repairs.
Machine Specifications
Working Area
490 x 360 mm
Internal Design Memory
Sixteen million (16,000,000) stitches/400 designs
Control Panel
8" Touch-Screen Color LCD
Dimensions(W x H x D)
29.5 x 65 x 31 inches
Weight (uncrated - not shipping weight)
Approx. 220 lbs
Highland Embroidery Machine Warranty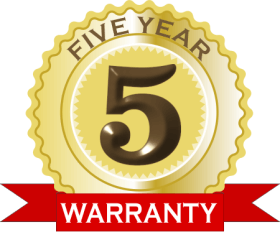 Five year limited warranty coverage for your Highland embroidery machine.
Service and Support
Expert 800 Phone Support is included with every purchase of new equipment or software. The mission of our friendly and patient support staff is to get you back up and running as quickly as possible, saving you time and money, and most support calls are actually resolved over the phone. If your issue cannot be resolved by phone, factory trained technicians are available for on-site service. Visit our website for answers to frequently asked questions, or step-by-step instructions for many tasks.
Machine Training
Training is included with each machine and software purchase from MESA Distributors, Inc. Single-head embroidery machine prices include training at a MESA training center or online video conference training. Full-size multi-head embroidery machine prices include onsite training at customer's location. Onsite training may also be purchased with single head machines. Visit our training page or ask your sales representative for more details.
What Our Customers Say
Big shout out to the Highlands tech team on the delivery and on-site training of my HM/E-1501C. He went through all the ins and outs on my machine, did a tension stitch out test, and even helped me stitch out a hat. This is an upgrade in service from what is encountered with a competitor. Great job!
Chris Jordan
Mesquite, TX
MESA has thousands of satisfied customers ranging from part-time embroiderers who work from home to large companies with many machines. Read more testimonials about MESA's products and services.
Business Start-Up Packages (Optional)
We've assembled the most commonly needed items into money-saving Business Startup Packages to help you get started. Packages include Wings XP Embroidery Software, backing, water-soluble topping, needles, thread, bobbins, stock designs, and more. Click here to learn more.
Dakota Collectibles Stock Designs (Optional)
MESA offers fantastic savings on select Dakota Collectibles Design Libraries when purchased with a Highland embroidery machine. Each collection includes the ready-to-use stock designs on cd, plus a beautiful design catalog to easily allow your customers to browse designs. Choose from four different design libraries. Learn more.
Frequently Asked Questions
Why would I want the Quick Change System?
The patented Quick Change Hooping System saves time and trouble every time you change from smaller Chest size hoops to larger full chest or Jacket Back hoops. And even more important, it is the fastest and easiest system for changing from tubular hoops to cap frames. No tools, screws, bolts, or nuts required. Just remove the tubular hoop, snap in the cap driver and you are ready to go. In addition, the new Quick Change Cap Driver uses a linear guide rail with a 60 mm linear bearing on the x axis, and a 50 mm cylindrical bearing on the Y access, ensuring the highest possible accuracy and quality even when embroidering intricate hat designs.
What is the benefit of Multi-Tasking?
While your machine is embroidering, you have the ability to set up your next job, which can save a significant amount of time. Set up names with the on-board lettering, load in your next file and color sequence, input or delete designs into memory or edit designs, all right on the machine.
What is the benefit of on-board lettering?
On most other machines, each name must be created on a computer and then saved to a USB memory stick, then the stick must be put into the machine and the file read into the machines memory. When using on-board lettering, just type in the letters, preview, and sew - much more efficient when embroidering a series of names.
What about networking machines?
Highland has the highest features available in networking; from the ability to send designs all the way to reviewing each machine for efficiency with comprehensive production and machine delay reports.
What is the MESA Universal Hooping Station?
The fastest, easiest, and most versatile way to hoop garments is with the MESA Universal Hooping Station. It works with all hoop brands ranging from sizes 9cm up to 500x400mm. This $495 hooping station is easily worth much more for the time you will save.
What about service?
Highland brings you all the best options in service for your Highland machine. MESA is the exclusive distributor for Highland Embroidery machines so we can assure excellent service for our customers. MESA has independent certified technicians all over the nation to provide quick and efficient service should the need arise.